Helping You to Hear the Word – Clearly

Quality Work Through Dedication
Whether you're streaming live video across the whole school, filming your church's Christmas pageant or bringing amazing surround sound into your mancave, our focus on perfection results in the ideal setup. We know what it takes to build a system that does what you need it to.
TKO PRODUCTION & SALES LLC BASED IN Eastern South Carolina
TKO Production & Sales LLC has served the audiovisual needs of area customers since 2005. We're the authority on video and sound system installation in Eastern South Carolina and its surrounding areas, specializing in professional sound systems, HD video production, surveillance systems, home theaters, chime systems and much more. Contact us today to schedule a consultation or to inquire about your home or business' audiovisual needs.
We have over 20 Years
Our technicians have over 20 years of A/V experience serving home and business clients.
We install only quality products, teaching you how to get the most out of them.
WE HAVE A DIVERSE CLIENTELE
Our diverse clientele includes churches, schools, homes, businesses and many more! The owner is a musician who understands and appreciates acoustical excellence.
Industry's Very Best Brands
We work with some of the industry's very best brand names and state-of-the-art products.
We not only take the time to understand your needs, we'll also educate you on how to use your system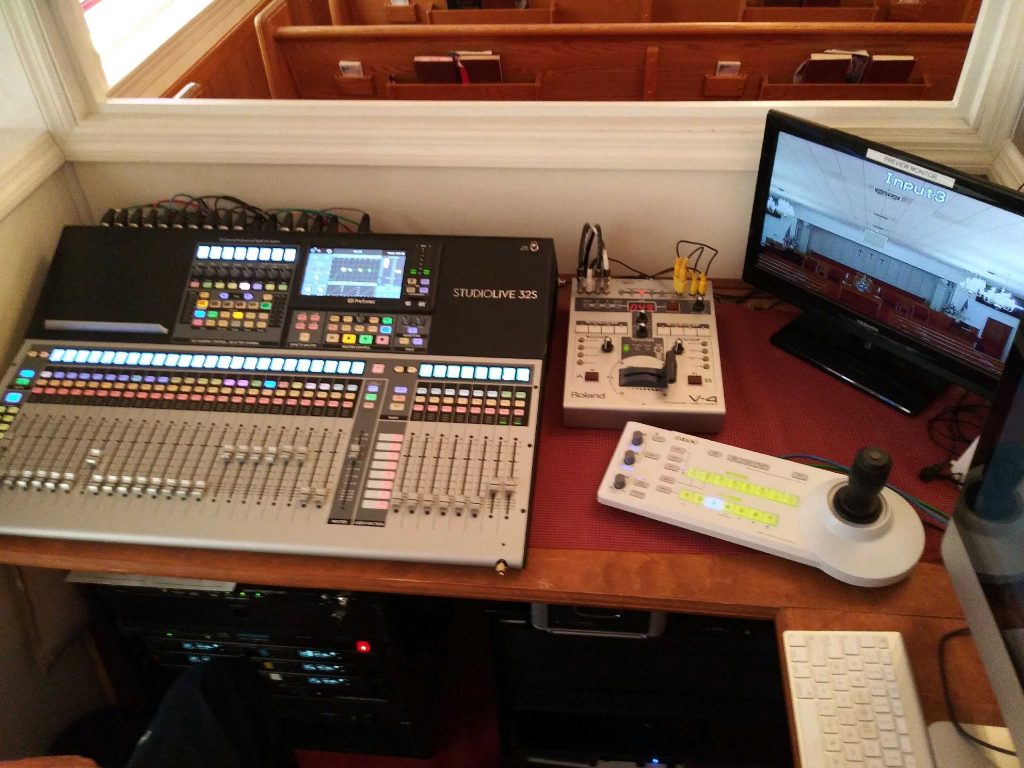 The Best in Customized Audiovisual Solutions
Building the perfect audiovisual system is about more than unboxing the right components—it's about understanding your needs and building to them. Whether you're looking for the ultimate home theater system or need commercial surveillance system installation in Eastern Carolina, it takes careful planning and precision execution.
---
At TKO Production & Sales LLC, we guarantee both. Our experience with audiovisual system design and installation goes back decades, and our familiarity with acoustics and state-of-the-art A/V products goes back even further!
Let us show you what a robust audiovisual system with optimal performance is capable of!
We've helped tons of businesses and private clients construct and utilize their very own audio-visual systems in eastern, Northern and Southern Carolina. From setting up the specifics and calibrating preferences, to walking you through different features and benefits, we deliver the whole package to you.
Get Your A/V System Up and Running
If your home or business demands audiovisual excellence, TKO Production & Sales LLC is ready to provide it. Contact us today for a free estimate or consultation on a robust A/V solution. Audio/Visual Company serving customers from the following areas:
Charleston, SC
Columbia, SC
Florence, SC
Myrtle Beach,SC
Hemingway, SC
Pender County, NC
Nesmith, SC
Gresham, SC
Johnsonville, SC
Conway, SC
Georgetown, SC
Robeson County, NC
Murrells Inlet, SC
Andrews, SC
Pamplico, SC
Horry County, SC
Florence County, SC
Marion County, SC
Williamsburg County, SC
Georgetown County, SC
Columbus County, NC